Creative Director: Janell Edwards
Communications Director: Craig Cross
Digital Marketing: Desmond Harvey
The Brand Playbook
We created brand guidelines that are very comprehensive and easy to navigate. We wanted to create a powerful brand resource we wish we had. Brand offerings are each identified by a unique color, while still maintaining a cohesive, modern look.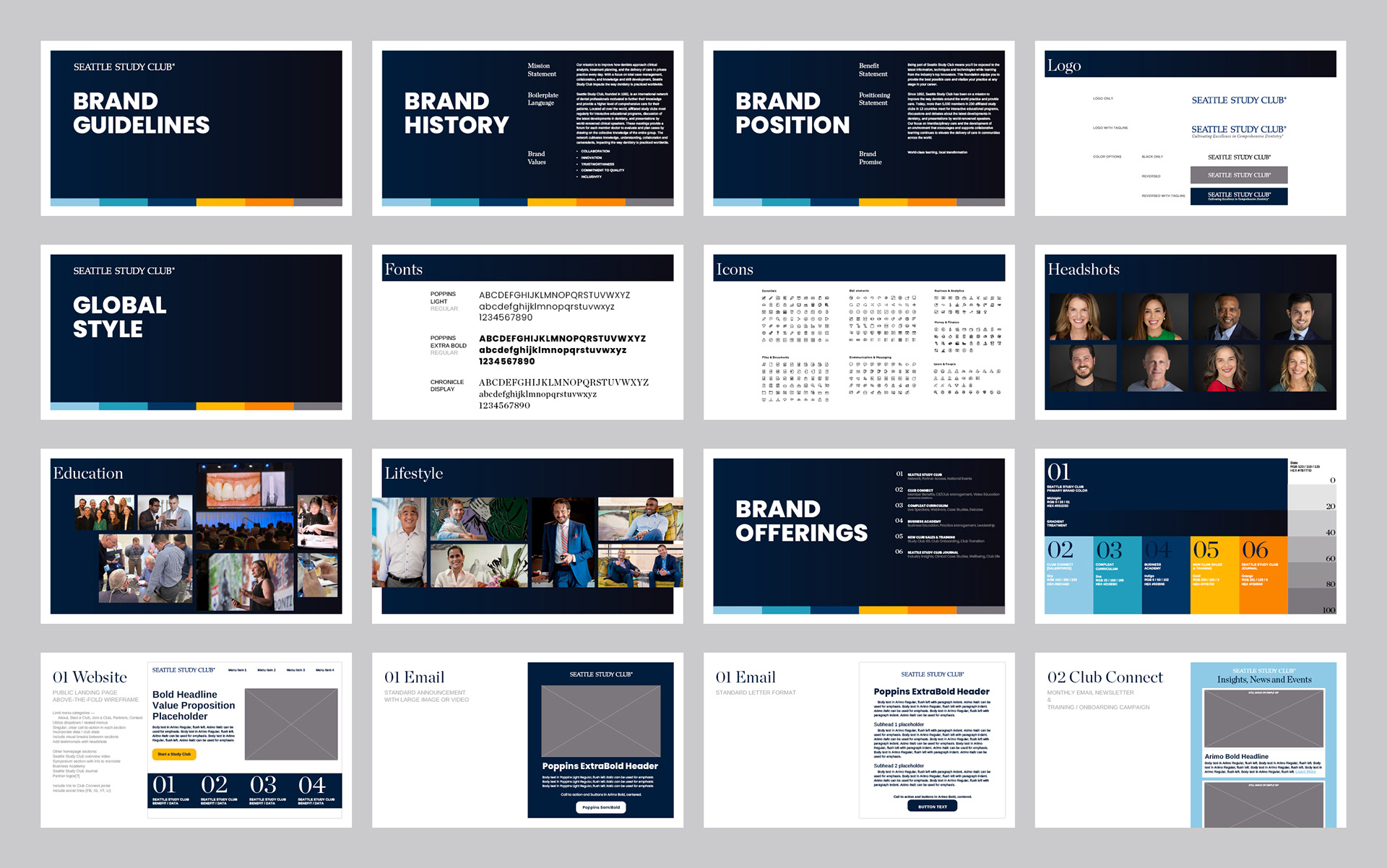 Seattle Study Club Journal
The online journal was created as a 24/7/365 portal to case studies, exclusive profiles, business advice, wellness tips and more. Clinical cases feature initial information and documentation necessary to form a comprehensive diagnosis and treatment plan, followed by the actual treatment rendered and final result. Leading business minds in the country share advice and recommendations to help you build a stronger, more sustainable business. seattlestudyclubjournal.com
Customer Personas
Personas were developed to represent potential target customers, specifically future Seattle Study Club directors. Though these personas aren't real people, they're informed by our data and research. Personalization, after all, is key.